CHE Online Courses
If you are unable to access the CHE College, our online courses allow you to study homeopathy without the need for you to travel to the lectures.
You'll still get the benefits of attending lectures, but get to do so from the comfort of your own home:
You'll get access to all the course videos and resources

Allowing you to study wherever, whenever you want, from your phone, tablet or computer.

You'll have access to group mentoring calls (foundation course)

Ensuring you get the support you need to enjoy the full benefit of the course in between weekends.

You'll be part of the CHE student community 

You'll have exclusive, private access to the CHE Members-Only Facebook group, the hub for a vibrant community of students and practitioners who are passionate about homeopathy.
Online Homeopathy Foundation Course
If you want to gain skills in and knowledge of homeopathy but can't attend classes at our campus in London, our online foundation course is perfect for you.
The course emphasizes a combination of inspirational learning and participation in a friendly community of like-minded fellow students, without the worry of any upcoming assessments, all from the comfort of your own home.
Online Practitioner Licentiate Course 
If you want to become a homeopathic practitioner but are unable to travel to the UK then our online Practitioner Licentiate course will enable you to graduate as a homeopathy from the comfort of your own home.
The course covers all the modules of our Liceniate classroom based programmes here in London. All clinical hours are completed through our online clinic.
Homeopathy and Neurodegenerative Diseases
with Dr Robin Murphy N.D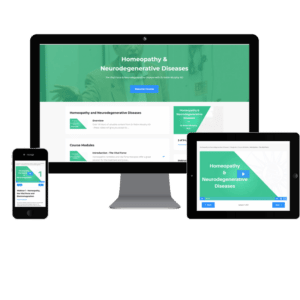 This online course is intended for practitioners who wish to gain a wealth of information about treating neurodegenerative diseases with homeopathy, superfoods and Vital Force therapies.
Dr Robin Murphy ND will take you through an in-depth exploration of homeopathic treatment of neurodegenerative brain disorders and neurological diseases. Topics include the Vital Force and electromagnetism, strokes and brain trauma, autism, Alzheimer's disease, Parkinson's disease, epilepsy and convulsions, multiple sclerosis and paralysis.
The causes, signs and symptoms are discussed along with insights into case-taking and management of cases. Homeopathic remedies are reviewed along with superfoods, herbal tonics and naturopathic therapies.
Treating Eczema with Homeopathy
with Hilery Dorrian Lic Ac LCH DHt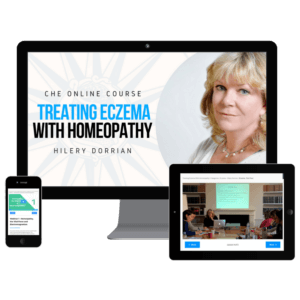 Join one of the UK's leading Skincare Homeopaths Hilery Dorrian in this 5 hour Video Series and learn to treat Eczema Naturally
As one of the most common skin conditions in the world, eczema affects millions of people, and yet there is still no cure via conventional medicine. Which is why so many people turn to homeopathy for help. This seminar is a great opportunity for everyone with an interest in homeopathy to learn more about the homeopathic treatments available for eczema. From those who are just starting out, to qualified homeopaths with years of experience.
How to Naturally Treat Lyme Disease
with Dr Robin Murphy N.D.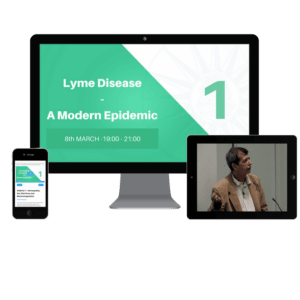 This three-part online course is for practitioners who wish to learn how to naturally treat the growing Lyme disease epidemic.
Dr Robin Murphy covers the case management, homeopathic and herbal remedies used to combat Lyme disease as well as presenting an exploration of the Materia Medica and Repertory.